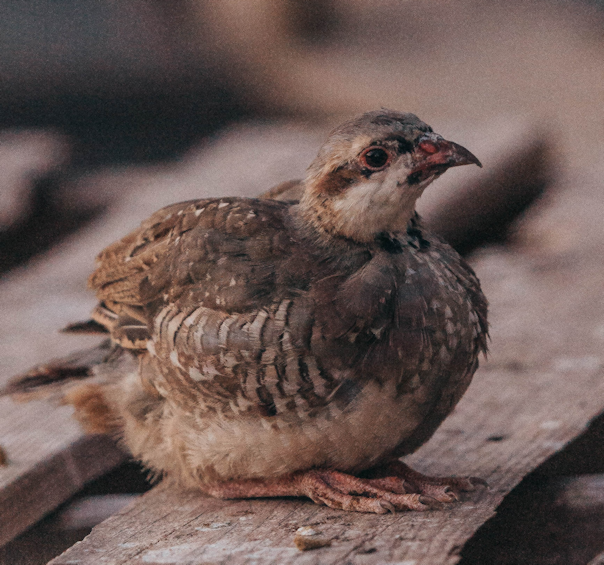 10 Facts About Chukars
1. They are similar to chickens with a round body and small head with black and white striped feathers on their wings
2. They are in the same family as pheasants and grouse
3. Originally native to the Middle East and southern Asia they were brought to North America as a game bird. They thrive in arid climates.
4. Chukars enjoy rocky, grassy or brushy slopes in arid mountains or canyons. They need to be in steep canyon slopes where winter snow will melt quickly. They need the cover of grass or brush.
5. A group of chukars is called a covey
6. A chukar's diet consists of seeds, leaves, berries and insects.
7. Farm raised Chukars start in a 100 degree chick room then at 9 weeks old they move to wire pens which are pens 4 feet off the ground, at 14 weeks they are put in flights pens to ensure the birds are strong flyers and at 16 weeks they are ready to sell.
8. The Chukar is the national bird of Kurdistan
9. The Chukar symbolizes intense love in Indian mythology
10. It is very difficult to tell the difference between male and female chukars: The males are slightly larger than females. Females often have spurs on their legs.